It's crochet! Well, this isn't regular crochet. It's tunisian crochet. I fell in love with the craft three years ago and haven't looked back since. It blends the ease of a hook with the look of knitting. Tunisian crochet is perfect for those who aren't quite ready to pick up the knitting needles, or refuse to. 😂 No judgement here. Up until recently I had no interest in wielding two sticks to make anything. Full disclosure: I do knit know. I'll be working on getting into that later. For now this is all about crochet.
Something wonderful has happened! Crochet has it's own site now. While there are plenty of sites dedicated to the art of knitting, not many (none) catered to the craft of crochet. I was thrilled when the folks over at We Crochet reached out to me to preview the site and products. They are a sister company to Knit Picks. I guess they realized there was a whole community of consumers they were missing out on. So instead of trying to squeeze us in, they singled us out. In a good way of course. I can honestly say that it is amazing! An entire site about crochet. No filtering through the knitting projects we aren't going to make, or yarn not suitable for our craft.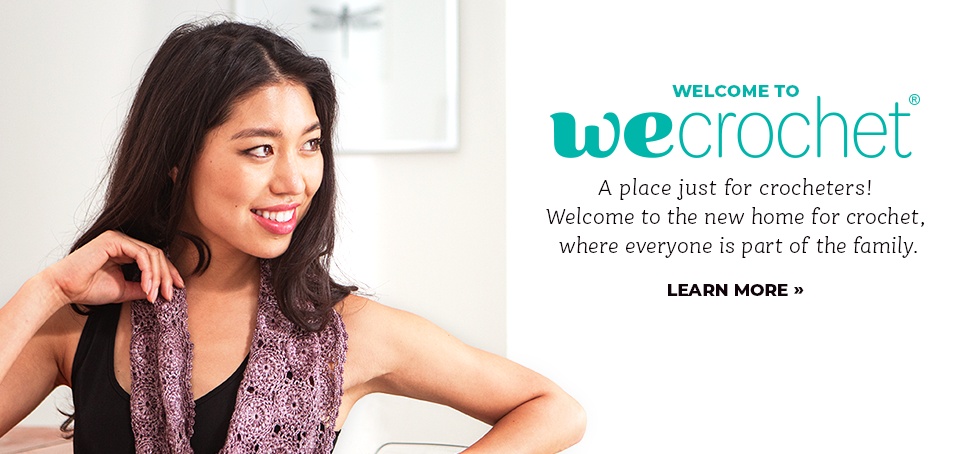 We Crocet sent me a box of goodies and I'm plowing through it. You know I'm on a mission to help elevate crochet and they're along for the ride. Don't let anyone tell you you that you can't get nice pieces in crochet. Okay? First up is the Color Steps Cowl. I used Chroma Worsted in Natural and Sedona.
The yarn is a little sticky because it's a roving. So be mindful when frogging. The colors are awesome! I don't often work with color changing yarn. I found that most have short and abrupt transitions. Chroma has smooth, almost invisible transitions.
The combination of stitches reminded me of escalator steps moving in and out. The Escalator Cowl would have been a weird name so I landed on the Color Steps Cowl. It sits at 9.5 in tall. Perfect for covering you face when the wind gets crazy. It has good drape for wearing indoors as well. A fashion statement. The pattern includes instructions to make an infinity scarf too! I know that some people love wrapping a cowl twice.
Grab the pattern here and then head over to We Crochet to get you a few balls of Chroma Worsted.